Winter can be a dreary season for some, with cold, rainy days keeping us indoors and outings being thwarted by wet & windy weather. The garden is hibernating, and I often feel like doing so too! But I love the changing seasons in southern Australia, with something happening in every month. Variety is certainly the spice of life for me!
My children and I went on a little adventure to India several years ago, living in a beautiful area in the Palani mountains in the state of Tamil Nadu. The weather was so close to perfect; balmy days with cool mornings, gentle breezes and a slight night chill. Rain fell for half the year, as exciting monsoonal downpours. It was like spring and autumn all year round. The only drawback was the lack of variety. By the time we left, I was longing for a really cold winter where I could snuggle up under my doona with a hot water bottle, and feel the chill on my face.
There is much to be enjoyed in this season of Winter, when the world is slowing down and gathering strength to start again in spring. Some flowers only bloom in the cooler weather. Australian natives give their best and have their chance to shine in autumn and winter, relishing the refreshing rain after months of dry.
Many deciduous plants, naked throughout this season, suddenly burst forth, often with flowers first, putting on a spectacular display of colour and inspiring hope in us all. Cold and frost enables others to flower and fruit with abundance. Bulbs and rhizomes, sleeping under the cold earth, burst into leaf then bloom, filling our gardens with glorious colour and scent.
So much can be enjoyed in winter! Here are some ideas.
READ – borrow a mountain of books and magazines from your local library and give yourself some free time to browse through them with a hot cup of something delicious.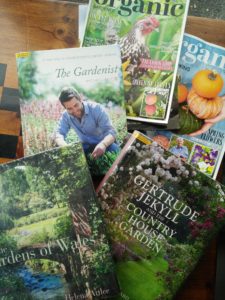 WALK – take time to wander around your garden, around your neighbourhood, through your local botanic gardens. Observe the changes that have taken place and revel in the variety of nature.
PLAN – design a new section of your garden, plan a vegie patch, scour catalogues for exciting varieties of roses, bulbs and perennials and visit nurseries to see what they have.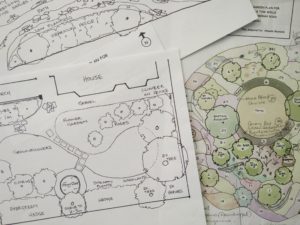 PREPARE – get beds ready for spring and summer planting by controlling weeds and adding organic matter to the soil. Start a new compost heap or turn the old one, adding all the trimmings from autumn and winter prunings. This will give you wonderful black gold for the next season.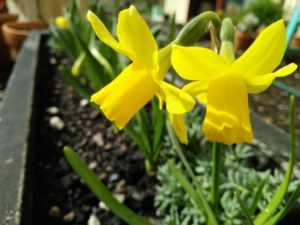 PLANT – winter is a fabulous time for planting roses, bulbs, fruit trees and herbaceous perennials. Create gorgeous pots of colour with plants such as polyanthus, cyclamen, viola, pansy and nemesia. They will bloom all winter and into early spring and provide good cheer at your door.
CREATE – find a place in the garden that channels the warm winter sun and create a lovely seating area to take your books and cup of tea on a sunny winter's day. Add some fresh colourful cushions and a warm knee rug that you can easily take in and out of the house.
MAINTAIN – take some time to catch up on maintenance. Clean and sharpen secateurs, paint or oil tools, sort out seeds and schedule when to plant them. Clean and organize work areas.
PROPAGATE – take cuttings from deciduous and hardwood shrubs. Plant winter seeds and prepare beds for early spring sowing.
And don't forget to curl up under a warm doona and give yourself a break too!
So until Spring, happy gardening!
Cheers,
Amanda